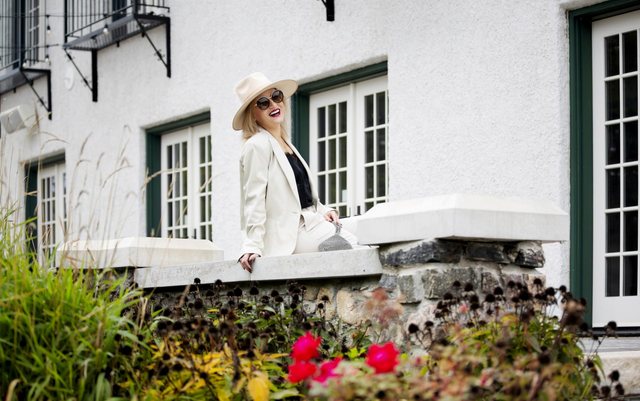 By: Santana Çomora
Photography by: Genti Hali - LGH Art Photography
Gentiana Gjomema is a Vlora girl full of taste and style, who has been living in Canada since 2007 and who, through her Instagram posts, one manages to perceive that beauty and passion for fashion have been with her for a long time. Perhaps, people fail to realize that they have such a passion until a great event in their lives makes them discover what has been hidden within them for years, has walked with them, has grown up with them, but can only now invade theirentire being. In fact, since she was little, she liked beautiful clothes. While her friends went to the ice cream parlours, Genta went to the calico store Perfection has been a prominent feature in her personality. She has been detailed driven in every moment, even when organizing parties with friends, she spent energy on details from decorating the surroundings to the choice of clothes and hairstyle.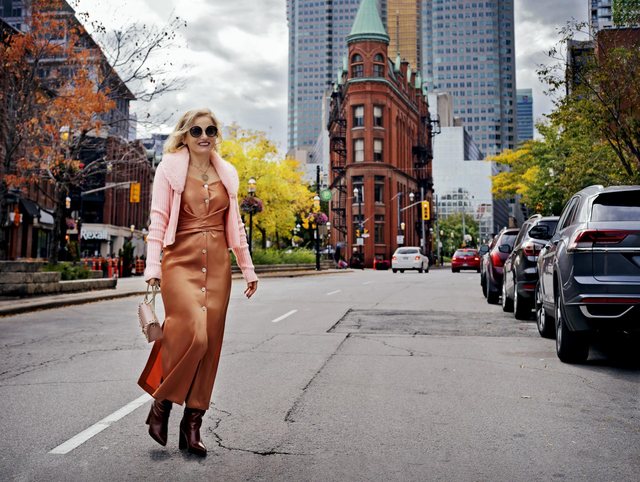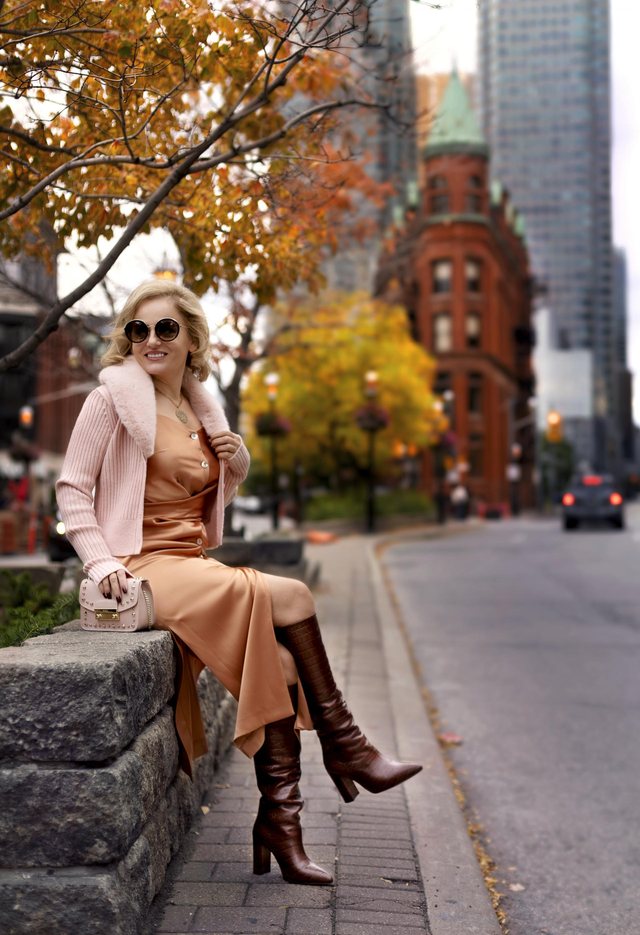 On the other side, this charming 44-year-old lady is the mother of two children: a daughter (Anais) and a son (Erik). Adjusting to canadian society was relatively easy, as, in this country she felt like she was herself. Despite being a young mother, through willpower and patience, she managed to graduate in Law Administration at one of Toronto's most prestigious colleges. But, during the birth of the boy, Genta suffered a third degree burn on the back of the thigh (as a result of negligence of the anesthesiologist) .
"Those were hard months, taking care of my newborn son and my two-and-a-half-year-old daughter. Time was passing by and the wound was not healing. In few words, I had to undergo another surgery. I was lucky the surgery was successful. It was a tremendous joy for everyone. I felt as if I was reborn while walking again without pain. They say that every scar in the body leaves a mark on the soul. In fact, the consequences appeared later ... "
Only two months later, she experienced the first symptoms of a depression such as lack of concentration, negative thoughts and endless crying. Exhausted by lack of sleep, she decided to be examined by a psychiatrist who diagnosed her with clinical depression. A kind of imbalance in the brain as a result of anxiety about health, insomnia, postpartum and post-surgery trauma.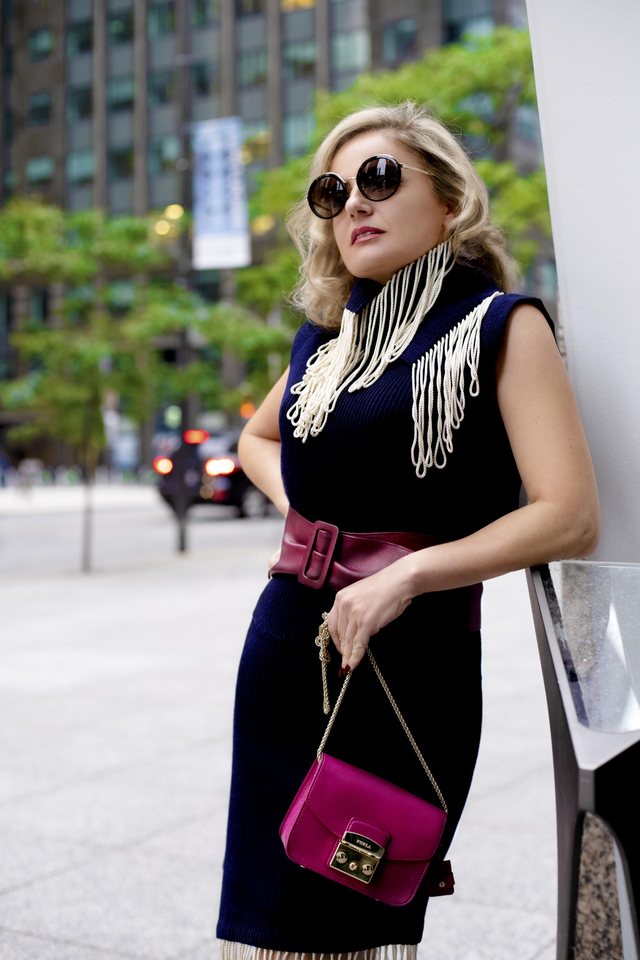 "This is an interview about fashion and colours, whereas I am talking in detail about my depression, because I believe that it is necessary to convey the message worldwide, even more in Albania, that clinical depression is a disease and not a weakness. I have a moto in my life from the movie "Gone with the Wind". The main character of the movie, Scarlett, always said "After all, tomorrow is a new day!", I repeat this to myself every day. Meanwhile, my family has always been a point of reference for me. My younger brother, Erion, a smart man used to tell me: "Genta, you have loveddressing upsince you were little. When you were 15, you organizedfashion shows with your friends in your room, you followed everything that had to do with fashion in "Non e La Rai", especially Ambra. Why not do something that has to do with the biggest passion of your life, fashion, and find the little Genta that you have suppressed inside yourself?"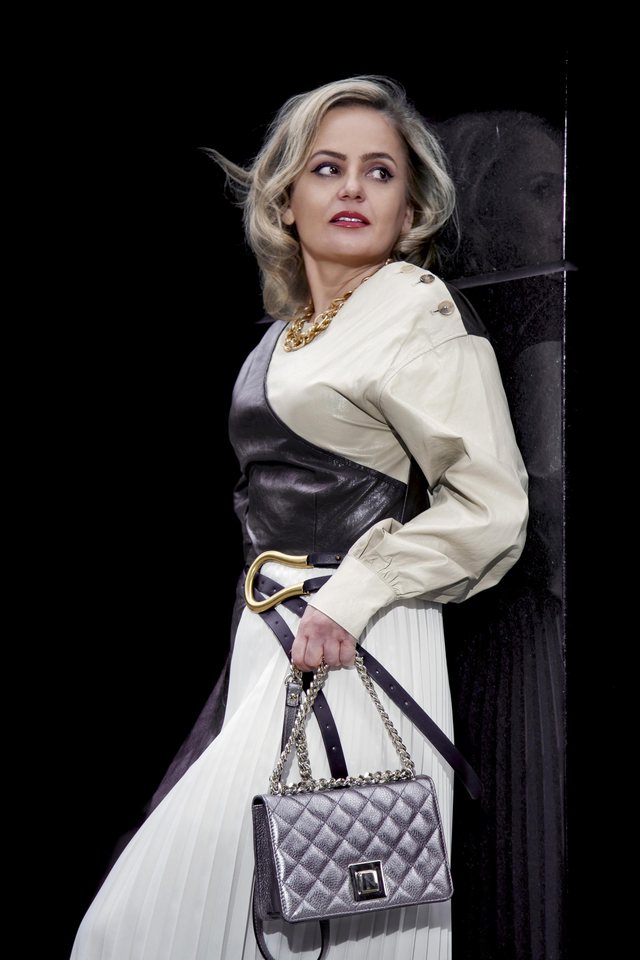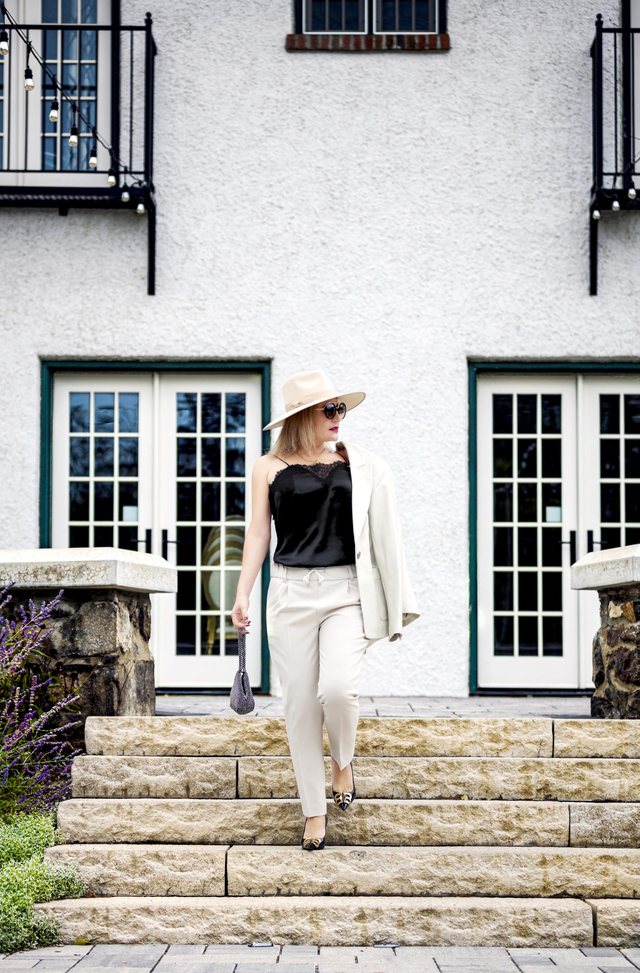 This is how her idea to create a fashion blog was born. She began to think about what she had gone through or how far she was from reaching the real Genta and creating the blog. She decided to study Social Media Marketing and is now walking on her own. This restored her self-confidence and encouraged her to move forward with the new project. Something that started out as a passion turned into a source of strength to break away from the previous state of mind. In an interview for Living, she revealedhowshe found herself and the inspiration to move forward through her love for fashion.
What is Genta's style? What makes you stand out among other bloggers? There is a French touch in your pages....
My style is chic: a word incorporating classic with a bit of trends. I do not necessarily follow the trends of each season even though I include an element that I like in every outfit. For example, this season I noticed a similarity in dressing in many bloggersespecially with the selection of the sweater vest. I preferred not to include it in my wardrobe as it does not fit my style. Being selective sometimes costs me because my style can be perceived as the same. But I prefer not to come out of myself. Therefore, I emphasize the French style as it is contemporary and does not compromise with the current trends.
View this post on Instagram
What is the accessory you prefer to wear all the time?
Nowadays 2-3 masks, a scarf and a beret, whose colors I choose depending on my mood.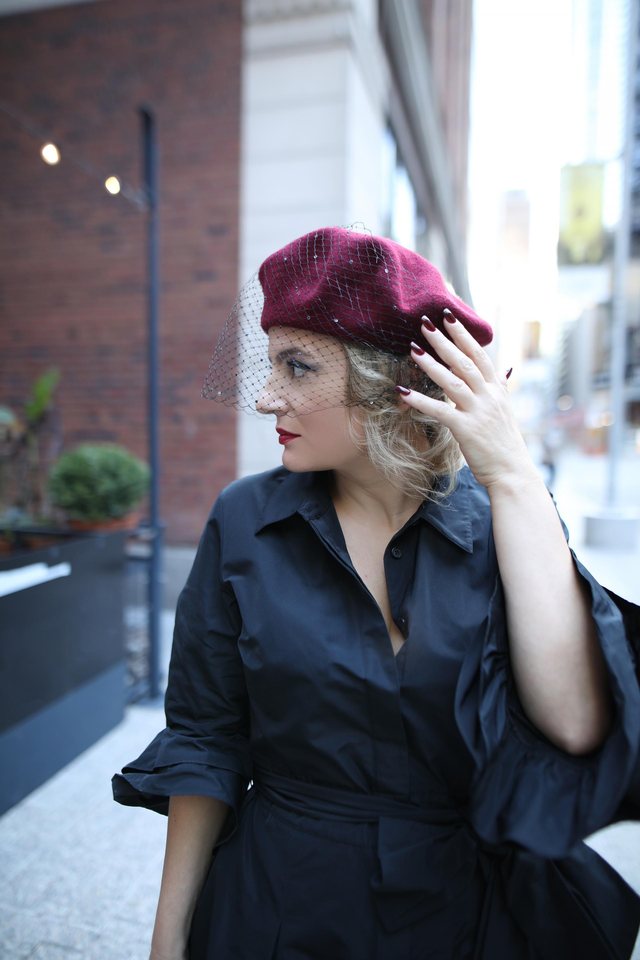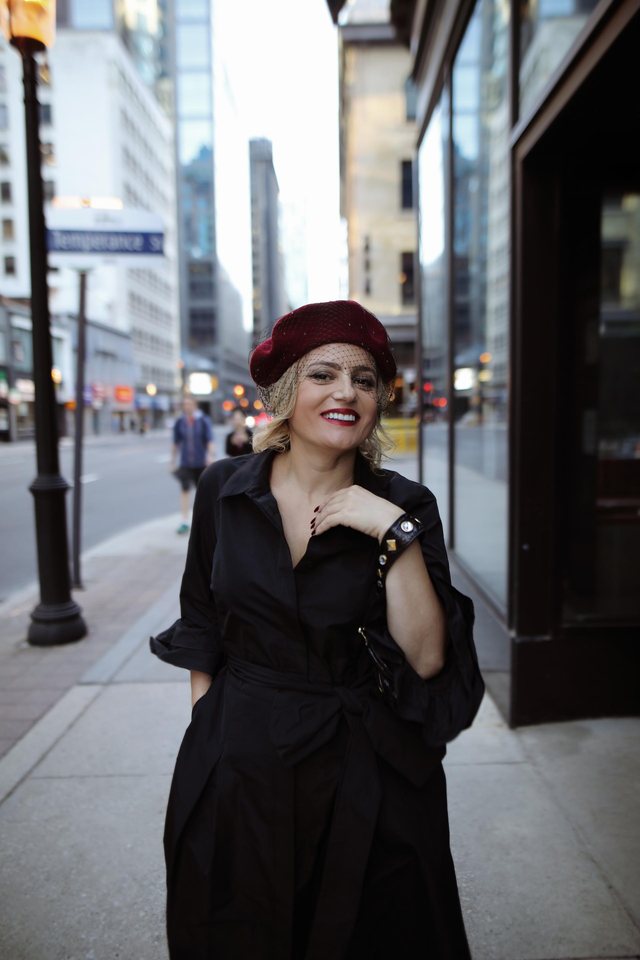 Do you think there is a war of clicks between bloggers?
I am for peace and not war, but certainly there is competition.
Dresses or pants? Shoes or bags?
Dresses because they are more feminine and definitely shoes. I invest within my means in quality shoes. I believe in quality, not in quantity. I prefer to have 5 pairs of shoes to combine with everything. Surprisingly, I am not very attracted to LV, Fendi, D&G, etc. bags. All I need is a leather bag in my style. If I were to invest in a handbag, it would be a classic black Chanel that is timeless. One is enough for me!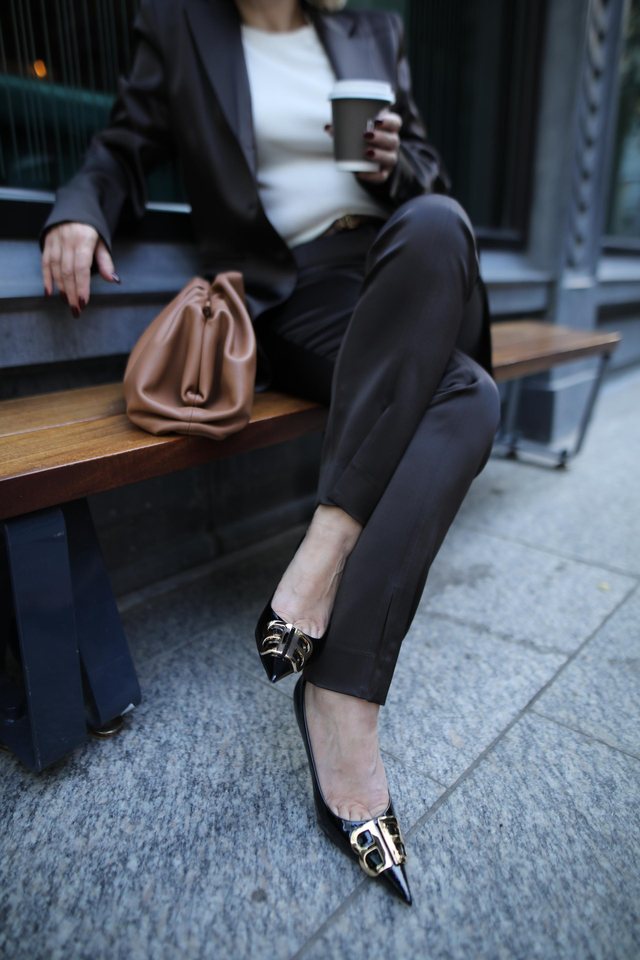 Photography: Darina Myroshnichenko – darinaphotographer
3 suggestions to be in fashion during the autumn - winter 2020-21
Being fashionable is to wear what suits you and not try to imitate any season trend. My first suggestion would be a classic camel-colored coat, a cashmere V-collared sweater or milk-colored golf; a beige knitted dress fitting the body (not polyester) and definitely a pair of boots up to the knee, brown, reddish or two-colored, which, if we will refer to the current trend, they are in the first place, big-collared embroidered shirts over light sweaters, large bags are much in fashion now, but I would point out that balance must always be maintained.
Do you think that the fashion industry will no longer be the same after all that the world is going through today due to the global pandemic?
Like many other industries, the fashion industry is not immune to the pandemic. Yet, even within this industry, one finds evidence of how the pandemic has left its mark. Some firms have had an increase in their online sales. I see tendencies from large companies to be as coherent as possible by offering discounts for different products, or by bringing something different to the consumer, by adjusting to the 'provisional' lifestyle.
Are we heading towards digital catwalks, actually leading us to the replacement of people with dolls as in Moschino's recent fashion show?
I watched Moschino's fashion show and, to be honest, it was impressive that something like this was accomplished. However, I felt sad at the same time for the fact that it was something mechanical. I really liked the idea of fashion shows from other outdoor stylists while maintaining physical distance. The uniqueness of fashion lies in the variety of ideas and I hope the cost factor does not hurt creativity.
View this post on Instagram
Is this profitable abroad? How does it work?
Influencer marketing is a job. Everything presented on the blog is the result of a whole lot of work, from the selection of clothes, to the editing of photos, the conceptualization of 'captions' to the posting and 'engagement' with the followers. As one instructor puts it: "Being an influencer or blogger requires the same principles as managing the social media presence of a company of 10,000 employees."